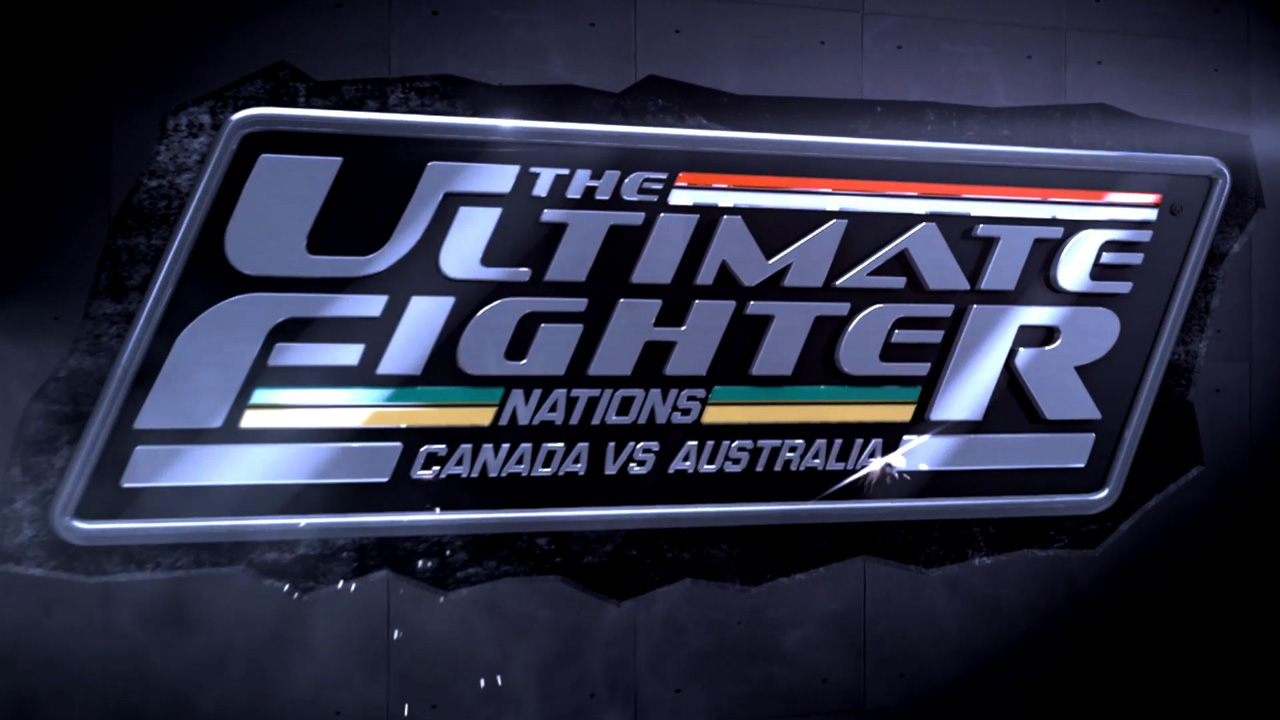 The tension in
The Ultimate Fighter
house leading up to the middleweight showdown between
Nordine Taleb
and
Tyler Manawaroa
was so thick you could cut it with a knife, but it's amazing how much stress and anxiety can be relieved after two fighters punch each other in the face for 15 minutes.
Taleb and Manawaroa put on possibly the best fight of the season thus far, and maybe when the season is over the top bout of the entire year, on The Ultimate Fighter Nations when the two middleweights battled it out over three rounds on last week's show. The back and forth war had both Team Canada and Team Australia on their feet, and when it was over, a cathartic euphoria washed away the bitter feelings lingering just a day earlier.
Nordine and Tyler shared space in the hospital while they were both checked out after their fight, and the experience in the cage helped put all the anger behind them once and for all. As the next episode approaches, Nordine is dealing with a tough loss as well as a broken foot that he suffered courtesy of Manawaroa, but luckily he's got a bottle and a shot glass to keep him company.
As a matter of fact, Nordine looks ready to go a few more rounds with Tyler, but this time around it's a drinking contest to celebrate a great fight and putting the past behind them.
Meanwhile, the Australians are celebrating their first win as Tyler's victory helped move the team past the three losses in a row they faced as the season began. The emotion of a big win could definitely swing the momentum in the Australians' favor and it could certainly crush the confidence of the Canadians.
This week's matchup will pit Canadian striker
Matthew Desroches
against Australian
Richard Walsh
. It's the first time the Aussies have had control of the pick, so coach
Kyle Noke
must see something special about making this fight happen right now.
Richard Walsh (7-1) is another member of the Australian team with a fair amount of experience on his record heading into the show. On paper, Walsh is known primarily as a grappler, with wrestling as his biggest weapon, having competed in several tournaments and competitions in his home country, but his dirty boxing could end up being his best weapon of all.
Walsh is great working from the clinch while working opponents up against the cage and beating them up on the inside. He employs a
Randy Couture
style attack, constantly grinding at an opponent until they break either through his striking inside or his ground and pound on the mat. In his career, Walsh has only tasted defeat one time and that came to the last Australian winner of The Ultimate Fighter -
Robert Whittaker
.
As for the Canadians, they will put up 4-0 fighter Matthew Desroches, who actually comes into the fight with less experience than his Australian counterpart. Desroches is still relatively new to MMA, having only transitioned to the fight game just over a year ago, but what he lacks in veteran experience, he makes up for in raw talent. Desroches is a massive welterweight with power in his hands that could play a major role in his upcoming fight.
The size and power Desroches carries has led him to four first round finishes in his only professional bouts, but that could be good or bad for the Canadian prospect, depending on how you look at the statistics. As impressive as the wins have been for Desroches, it also doesn't give much of an indication that he can go past the first round and with such a big weight cut for his size, conditioning could be a factor. It's multiplied exponentially when facing a grappler and grinder like Walsh as well.
Desroches will likely come storming out of the gate looking to add Walsh to his resume of first round victims, but to have a shot in this one he needs to stay on the outside and get away from the clinch. If Walsh can wrap him up, whether it's against the cage or on the ground, he can start to wear away at the young Canadian and tire him out before the second round can even begin.
The hardest part about picking a favorite in this fight is the fact that Desroches is such an unknown going into this one. There's not a ton of footage to see on the 21-year-old fighter, so it's hard to tell if he's a contender or a pretender. Walsh, on the other hand, is a proven commodity and there's a good reason coach Kyle Noke picked this matchup.
Walsh has to know Desroches wants this fight standing, and that panic of staying on the feet could cause him to dump his adrenaline in the opening moments of the bout or have his head so wrapped up in the wrestling that he may not even let his hands go. Walsh has to be tactical with his attacks and cannot wade into the clinch by punching with Desroches. Look for Walsh to try and bait Desroches early to get him to overextend and then wrap him up for the clinch and dirty box him until he's picked up the second win for the Australians.
With the preliminary fights halfway over, an Australian win here would be a huge boost following Tyler's victory, and Walsh can single handedly set the table for the rest of the fights in the opening round.