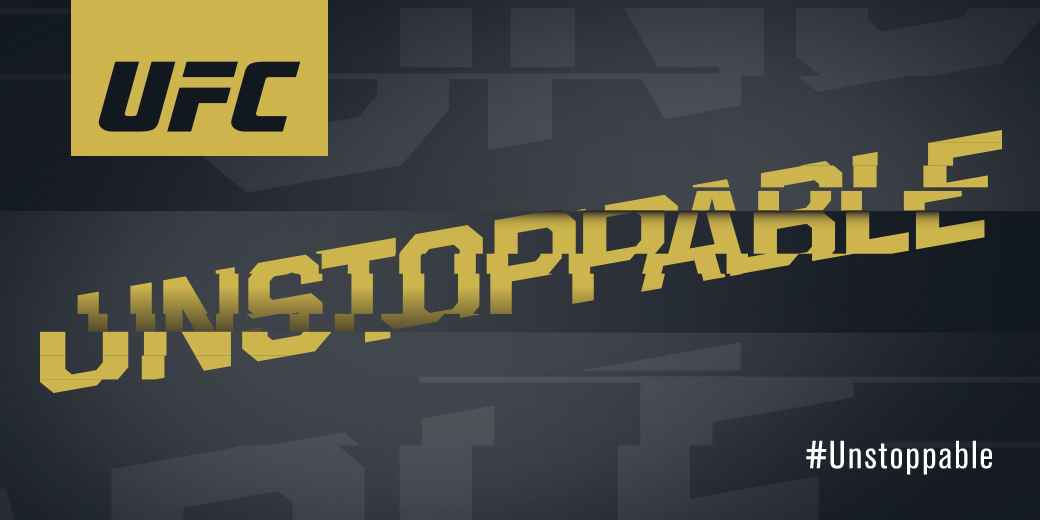 Las Vegas – Building off the excitement of UFC® 196, UFC is UNSTOPPABLE from April through June, showcasing eight spectacular events, hailing from new markets such as Croatia and The Netherlands, to fan-favorite cities across the U.S., Brazil and Canada. The momentum all leads us to UFC® 200.
The UNSTOPPABLE launch event takes place Friday, March 4 at 2 p.m. PT on the weigh-in stage at the MGM Grand Garden Arena. UFC President Dana White will introduce the matchups, including the return of some of UFC's biggest stars. The event will be streamed live at ufc.com.
Following the announcement, UFC invites media and fans to attend the UFC 196®: DOS ANJOS vs. McGREGOR weigh-in at MGM Grand Garden Arena.
The following athletes will headline UFC events during the UNSTOPPABLE seasonal campaign:
WHO:
The complete list of fighters attending will be announced in the coming days
WHEN:
Friday, March 4 at 2 p.m. PT
WHERE:
MGM Grand Garden Arena - Las Vegas, Nev.
For information on tickets for all UFC events, please visit
ufc.com/event-ticket-info
.