Whittaker tags Brunson on the chase!!!! #UFCMelbourne https://t.co/o8Bt6eJckW

— UFC (@ufc) November 27, 2016
Someone's five-fight winning streak had to go in Saturday's
UFC Fight Night
main event at Rod Laver Arena in Melbourne, and thanks to a barrage of punches and one memorable kick by
Robert Whittaker
, it was
Derek Brunson
's, as Sydney's Whittaker scored the biggest win of his career via first round TKO and sent a message to his middleweight peers that he has arrived.
"I'm ready for those top five contenders," Whittaker said. "I'm ready for my shot."
It would be hard to argue with the 25-year-old, who packed plenty of punch into less than five minutes of fight time.
"Me and my coaches all got together and we had a solid game plan, and we knew he was gonna come out tough, but I had no idea he was going to come out that hard," he said. "I knew I had to weather the storm – he's a heavy hitter. I tried to duck and weave as much as I could, but I stuck to my game plan, I stuck to my set-up, I ended up breaking out and circling out, and working to his weakness."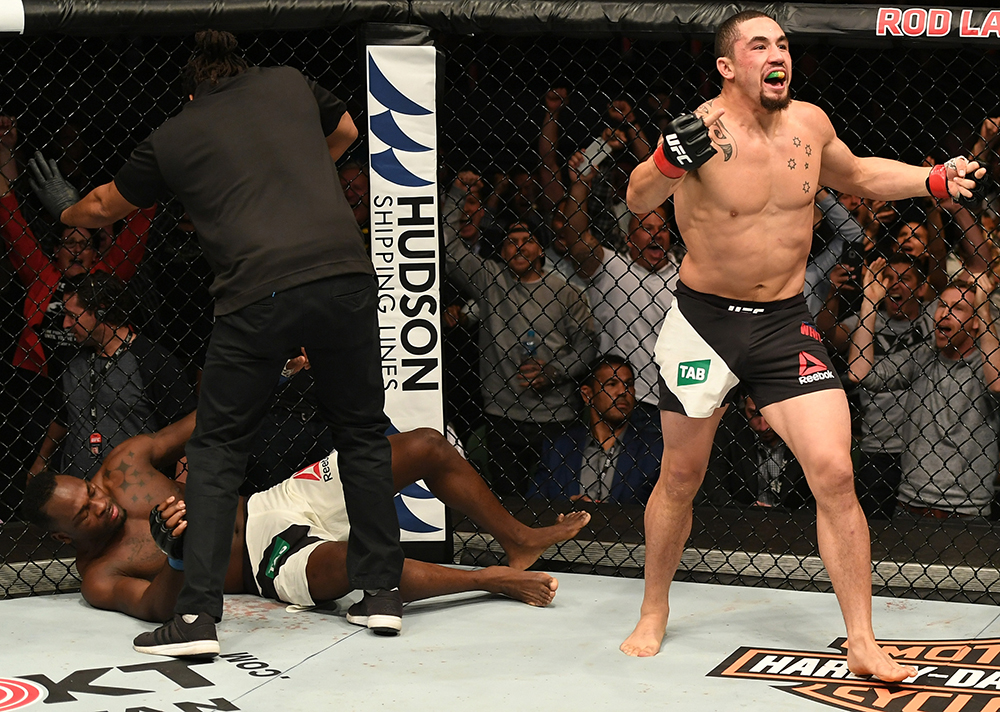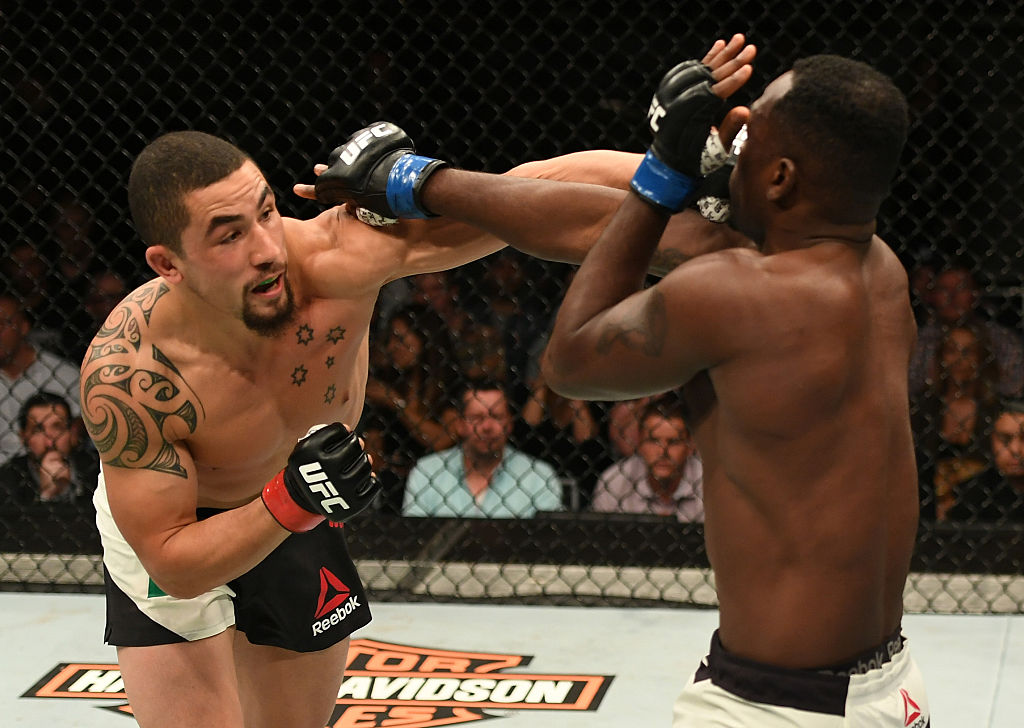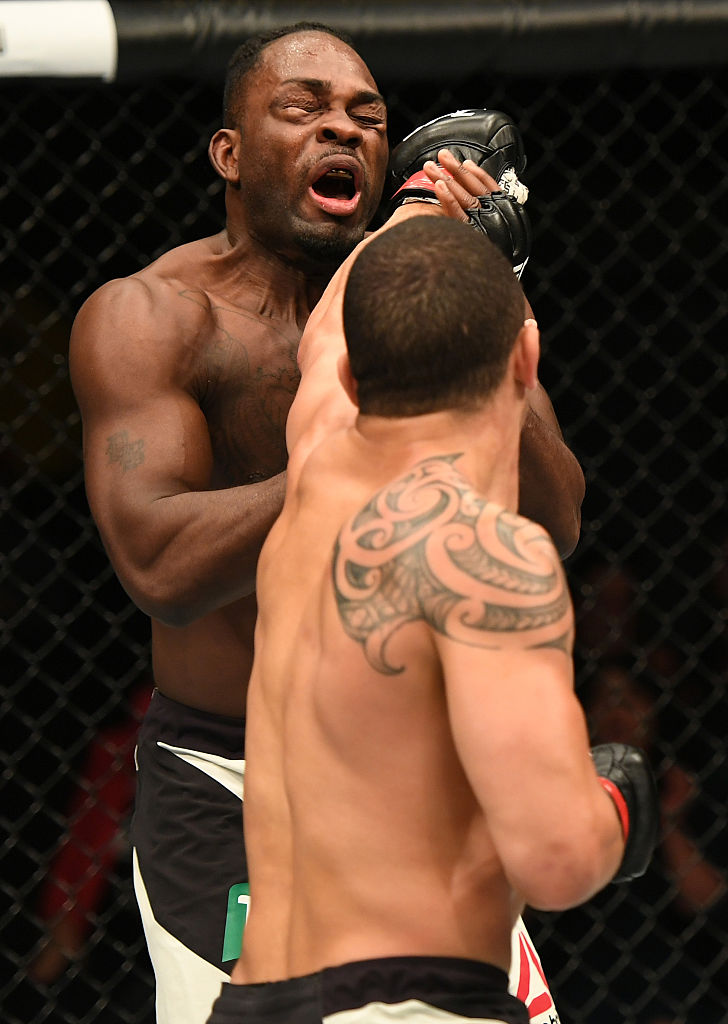 Brunson looked for a takedown early, but Whittaker's defense was tight, and so was the return punch that got the American's attention. Brunson continued to press, and the two began engaging in furious but sloppy exchanges until locking up against the fence with a little under three minutes left in the first round. Brunson subsequently got a quick takedown, but Whittaker got up immediately and as Brunson rushed in recklessly, he got nailed and hurt by a Whittaker left. Brunson wobbled but didn't stop throwing, but unfortunately for him, Whittaker had the same mindset, and with a little over a minute left, he drilled his opponent with a right kick to the head. Remarkably, that didn't end the fight, but the follow-up barrage of punches did, with referee Herb Dean stepping in at 4:07 of the opening frame.
With the win, the No. 7-ranked Whittaker moves to 18-4; the No. 8-ranked Brunson falls to 16-4.