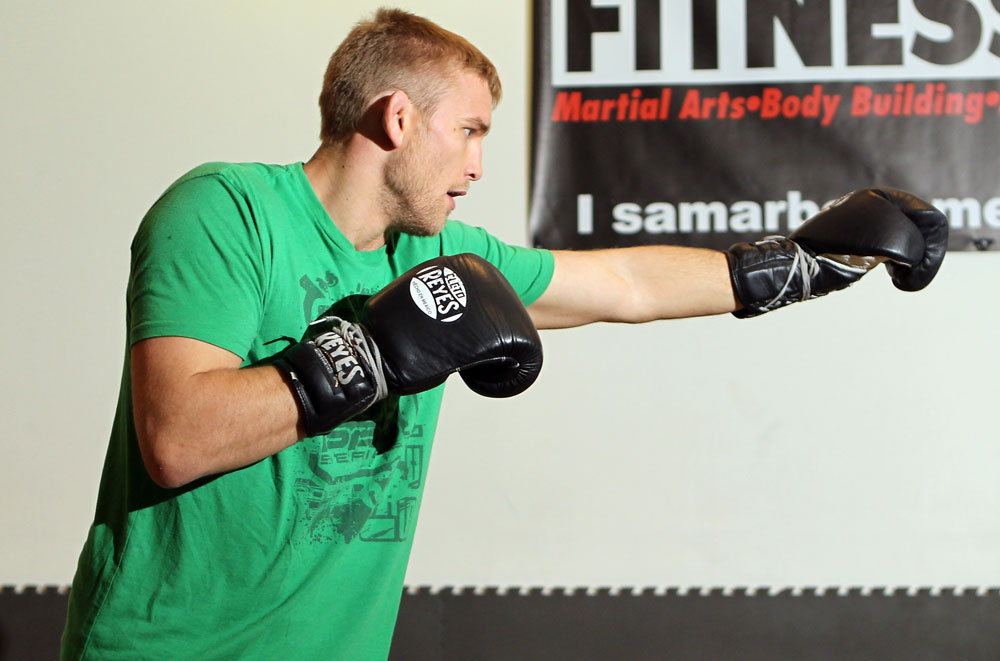 "Back at WEC's final show, WEC 53, Anthony 'Showtime' Pettis and Benson Henderson were battling in the final bout of the promotion's history. Everything was on the line that night; the last WEC Lightweight championship and a shot at the UFC Lightweight title in the near future. After four closely contested rounds, Anthony Pettis closed the lights out on the WEC in the most spectacular way possible with a running kick off the cage that was dubbed the 'Showtime Kick'.
"Since then, no fighter has ever attempted a 'Showtime Kick' inside the cage. This weekend, at UFC Fight Night 37, we may see a 'Showtime Kick' from the most unlikely of sources: Alexander Gustafsson. Apparently, Gustafsson has been training the kick."
Watch the video here.