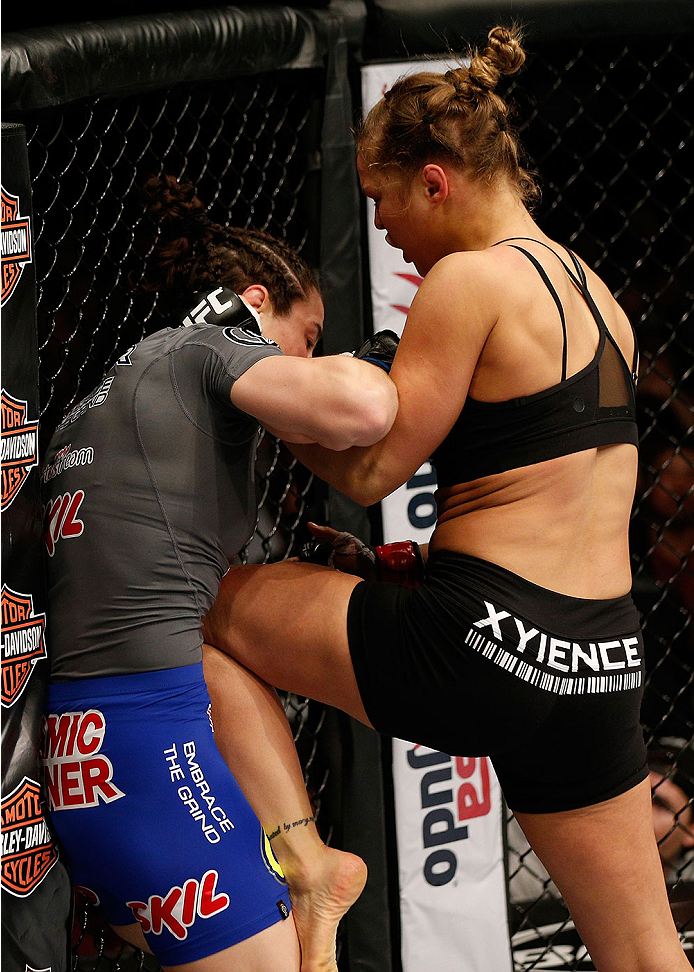 "The fact that Rousey won a fight while on her feet told two stories: first, that McMann (7-1, 1-1 UFC), a 2004 Olympic silver medalist in freestyle wrestling, had the grappling chops to fend off the judo throws and other takedown tactics with which the champ had rag-dolled all previous opponents; and second, that Ronda had a Plan B.
"This might actually have been Plan A.
"'We studied her videos and noticed that no one really tried to hit her to the body,' Rousey said in an interview in the octagon, moments after her knee to the liver had dropped McMann lifelessly to the canvas. 'And since she's a wrestler, she had that bent posture. So we felt like it was the best thing to really concentrate on the liver shots for this camp."
Read the full article.