UFC Live 3 Press Conference
After the fights, Dana White announced that Diego Sanchez and Martin Kampmann got $60,000 each for their extraordinary Fight of the Night.

WEC imports Brian Bowles and Shane Roller each received $40,000 bonuses - Bowles for his carbon-copy submission of Damacio Page in their rematch, and Shane Roller for his first career KO over Thiago Tavares.

Bowles, Mark Munoz and Chris Weidman spoke to the media at the post-fight press conference - Kampmann and Sanchez weren't able to attend due to their injuries. Video of the post-fight press conference from Louisville, KY will be added when available.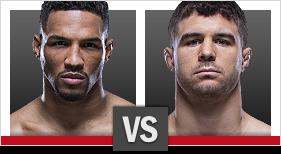 Saturday, December 15